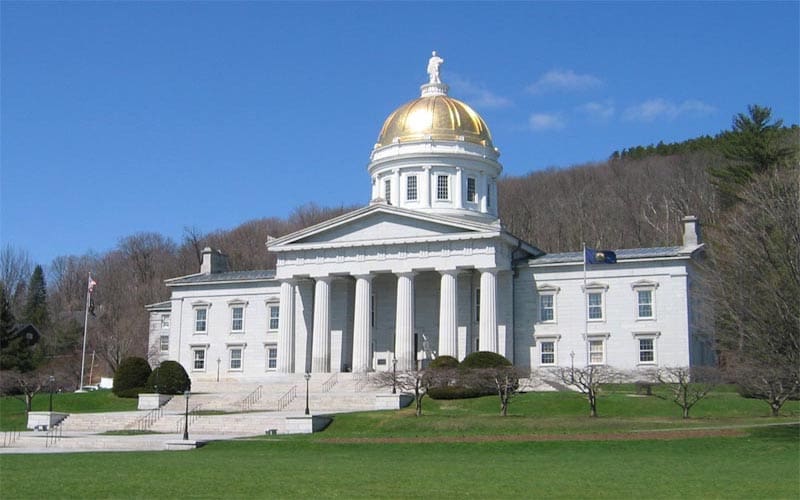 June 1, 2022 (MONTPELIER, VT) – A diverse coalition of environmental justice leaders celebrated the enactment of the state's first-ever environmental justice law, which earned Vermont Governor Phil Scott's signature on Tuesday. The bill, S.148, passed with strong tri-partisan supermajorities in both chambers of the legislature before arriving at his desk. This law will improve the state's efforts to address environmental harms and lack of access to environmental benefits that disproportionately affect communities of color, low-income communities, and others. Members of the coalition supporting this bill released the following statements in response.

"It's past time we take a stand against environmental injustices in Vermont," said Elena Mihaly, Vice President of CLF Vermont. "For too long, some communities have been overburdened by environmental harms like pollution or flooding, while having little access to environmental benefits, like green spaces, clean energy, and public transportation. All Vermonters have the right to decide what happens in their communities and enjoy a healthy environment, and this law is an important step towards making that a reality."

Sebbi Wu, Climate & Equity Advocate at the Vermont Public Interest Research Group (VPIRG) added, "It is thanks to the tireless work of community leaders over several years that Vermont is embarking on this effort to bring a more comprehensive, inclusive approach to bringing health and justice to our communities. This law is a key step towards leaving no community behind in our efforts to address the climate crisis and other pressing environmental challenges."

"This is a unique opportunity to design meaningful solutions through engagement and partnership with our most impacted communities, centering it in values that minimize harms, enhance human and non-human interactions, and enable human and environmental flourishing," said Dr. Bindu Panikkar, Assistant Professor at the University of Vermont and member of the Rural Environmental Justice Opportunities Informed by Community Expertise (REJOICE) Project. "As we face the climate crisis head on, it is critical that we put justice at the forefront of our minds."

Mia Schultz, President of the Rutland Area NAACP and Catalyst Leadership Coordinator with Rights and Democracy Vermont, said, "It is a matter of civil rights to address environmental Justice as we protect and restore our planet. It is indisputable that the harmful effects of climate change disproportionately affects marginalized communities, including BIPOC people. The principles of an environmental justice law acknowledge and address the injustices of civil rights and seek to rectify the exclusion of the most vulnerable and affected members of society. It is the necessary path toward ensuring that we all have the right to clean and healthy communities."

"Community perspectives should be sought out, valued, and incorporated into policies and programs that affect community health and the environment; the framework established by this law will lead to more effective and resilient policies, programs, and communities," remarked Jennifer Byrne, Environmental Masters Fellow at Vermont Law School's Environmental Justice Clinic and a member of the REJOICE Project. "We sincerely hope that some of the funding made available to ANR will be directed to community engagement as well as training and support for the EJ Advisory Council, in order to adequately and respectfully compensate already overburdened community members for their time and expertise."

"Environmental Justice bill S.148 is critical and popular legislation that lays the foundations for a just transition that centers the leadership of Vermont's most-impacted communities. This policy is long past due, stated Dan Fingas, Movement Politics Director, Rights and Democracy Vermont. "At a time when there is an urgent need to take strong action for our climate future while repairing past harms, Governor Scott made the right decision by signing this bill into law."

"All Vermonters have a right to clean air, clean water, healthy homes and safe communities, and a strong state environmental justice policy is needed to ensure it," said Johanna Miller, Energy and Climate Program Director at the Vermont Natural Resources Council. "We thank the Vermont Legislature for decisively advancing S.148 and are glad this long-overdue policy framework earned the Governor's approval."

"At the Sierra Club, we are diligently working to explore the integration of social justice and environmental concerns. Our work seeks to provide an effective framework for addressing the damage, risk, and discrimination facing so many communities today. The Legislature's passage of the Environmental Justice Bill and the Governor's signature is a good step to equitably advancing environmental policy," stated Robb Kidd, Vermont Sierra Club Conservation Policy Manager.

Lauren Hierl, Executive Director of Vermont Conservation Voters, added, "Today's enactment of Vermont's first environmental justice law should be celebrated by all Vermonters. Incorporating environmental justice into how the state government works is essential for ensuring we are working to build an equitable Vermont for now and generations to come.

The new law helps the state government identify the communities most at risk from these harms and take action to better engage those populations in future decision-making, as well as assess the environmental justice implications of project proposals, permit applications, and state investments in clean energy and climate adaptation-related infrastructure

Experts are available for further comment.
###