How New England States Are Celebrating National Drive Electric Week
---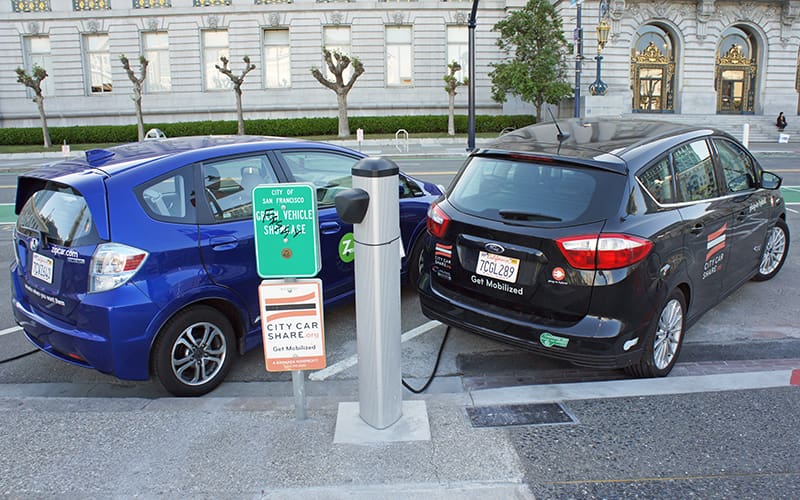 It's the most wonderful time of the year — National Drive Electric Week! This annual event is a week-long, national celebration that showcases the benefits of electric vehicles ("EVs").
Whether you already own an electric car or are curious about what it's like to drive one, we encourage you to explore a local #NDEW2017 event. These events help raise awareness about how easy and fun it can be to help the planet, reduce dependence on foreign oil, and save money while driving.
Learn more about the many events happening around New England this weekend, including:
Even if you can't join a local event, you can still show your support for electric cars and trucks by signing the national #NDEW2017 petition, which calls on our representatives in Congress to support smart policies to accelerate clean transportation.
Follow CLF's Work on Electric Cars and Trucks
However you plan to celebrate this year's National Drive Electric Week, you can continue following the important work that CLF is doing to help ensure everyone has access to clean transportation options. New England has made a lot of progress in recent years, but there's still work ahead to reach our climate and clean transportation goals. For instance:
VW Settlement. We are advocating with states to make sure that penalty money associated with the VW emissions cheating scandal is invested in electric transportation solutions.
Electric buses. We are encouraging state and local governments to invest in electric buses that will expand clean transportation options, particularly in the communities most impacted by harmful vehicle pollution.
More charging stations. We are working to ensure that electric companies support the installation of more charging stations in neighborhoods and along major highways, and implement smart policies that encourage people to charge their electric cars at times when these vehicles can help support our electric system.
Pricing polluting vehicle emissions. We are calling on governors to adopt regional programs that would put a price on climate-warming vehicle emissions and invest much-needed revenues in our ailing transportation system.
Supporting clean car standards. We are fighting back against the Trump Administration's efforts to gut federal standards that make the cars we buy cleaner and more fuel-efficient.
So this #NDEW2017, take an electric car out for a spin and share your own electric vehicle story. (If you do, go ahead and tag us on Twitter or Facebook!)