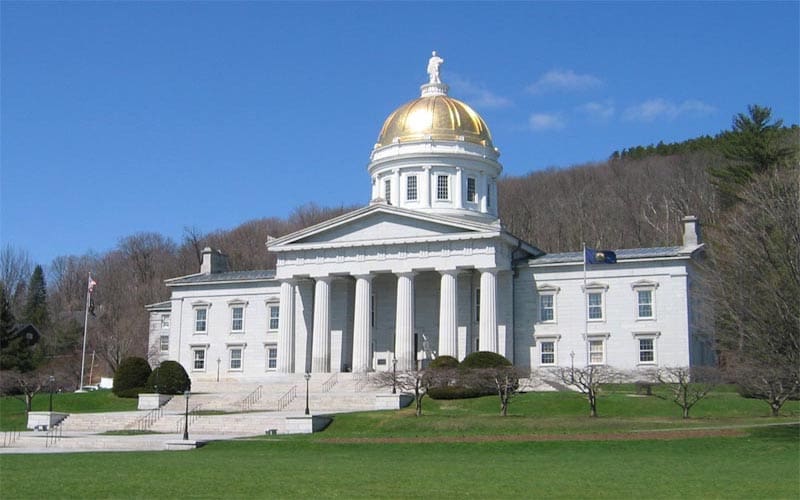 January 13, 2023 (MONTPELIER, VT) – A coalition of Vermont environmental groups has announced a shared list of priorities for the new legislative session. The groups are pushing for a strong affordable heat act, a tougher renewable energy standard, and river corridor protections. Conservation Law Foundation (CLF) released the following statement.
"Vermont has made tremendous progress in the last few years, but there is a lot of work left to do and we can't afford to let up now," said Dale Azaria, Interim Vice President of CLF Vermont. "Climate impacts are already threatening our way of life. It's time to go further to expand clean energy and protect our precious waters and resources. We'll be working with legislators throughout the session to make these shared goals a reality."
CLF is working with allies to push forward a stronger Affordable Heat Act that could reduce the use of climate-polluting fuels for home heating, make clean and efficient heating appliances and home weatherization affordable for Vermonters living with low- and moderate-incomes, and ensure that the climate pollution from heating sources is accurately accounted for. 
The groups are also advocating for all of Vermont's electricity to come from new renewable sources built across the region and here in Vermont, and pushing for new river corridor protections that would reduce the impacts of flooding and make our communities more resilient by creating a new permit requirement for any new development in river corridors.
Finally, CLF is also advocating for a bill to reduce polluting plastic in Vermont's waters. This legislation would reduce plastic pollution in Vermont's lakes, ponds, and rivers by prohibiting the use of unencapsulated polystyrene and encapsulated loose-bead polystyrene for floating docks and mooring buoys. 
CLF experts are available for further comment.
###