Vermont House of Representatives Passes PFAS Legislation
'Forever chemicals' linked to severe health problems
---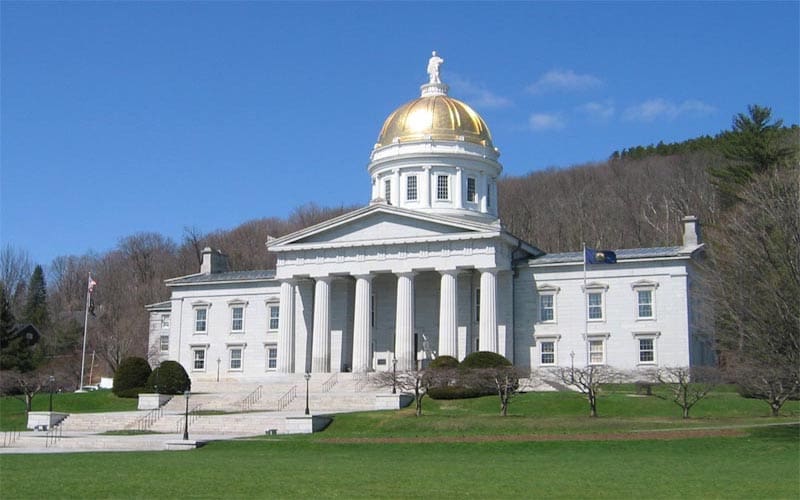 April 17, 2019 (MONTPELIER, VT) – Conservation Law Foundation (CLF), Toxics Action Center, Vermont Conservation Voters, and Vermont Natural Resources Council released the following statement today after the Vermont House of Representatives passed legislation to establish a drinking water standard for five toxic Per- and Polyfluoroalkyl Substances (PFAS). The legislation (S.49) requires comprehensive testing for PFAS at public water systems, includes a process to evaluate the regulation of PFAS as a class or subclasses, and provides the Agency of Natural Resources with additional tools to protect Vermonters from emerging contaminants. The bill now moves to the Senate for its review of House amendments.
"For decades, the EPA has stood idly by while manufacturers produced poisonous PFAS chemicals that ended up in our drinking water," said Jen Duggan, Vice President and Director of CLF Vermont.  "It's now up to state leaders to clean up this mess, and Vermont is clearly up to the challenge. This bill is a critical step forward in the process to repair the damage that has been done and prevent future harm from these toxic forever chemicals."
Called 'forever chemicals' because they never fully break down, PFAS have been widely used in products that many of us rely on every day – nonstick cookware, food wrappers, water-repellent clothing, stain-resistant fabrics and carpets, some cosmetics, some firefighting foams, and products that resist grease, water, and oil. It's estimated that almost every American has one of these toxic compounds in their blood.
PFAS have been linked to a variety of health problems including kidney and testicular cancer; impaired liver, pancreatic and immune system function; thyroid disease; fertility and pregnancy issues; high blood pressure; and growth and learning problems in infants and children.
"Vermonters won't have to worry about whether these chemicals are in our public drinking water anymore. And if found, this bill is a promise that all PFAS chemicals will be cleaned up," said Shaina Kasper, Vermont and New Hampshire State Director of Toxics Action Center. "Treating these chemicals as a class is critical because there aren't just five PFAS chemicals, there are thousands. We can't just clean up a handful and walk away. This bill sets the stage to tackle them all at once."
PFAS have been found in waters throughout Vermont, including in over 400 drinking water wells in Bennington County, in private and public water supplies near the Southern Vermont Airport in Clarendon and in a drinking water supply for Grafton Elementary school.
Lauren Hierl, executive director of Vermont Conservation Voters added, "Vermonters deserve to know that their water is safe from harmful contaminants like PFAS. We appreciate the strong leadership of the Vermont Legislature on moving forward a bill to help ensure our drinking and surface waters are not exposing people to dangerous levels of these cancer-causing chemicals."
Jon Groveman, Policy and Water Program Director for the Vermont Natural Resources Council said, "S.49 takes the vital step of addressing the impact of PFAS chemicals in our surface water as well as drinking water.  There is no question that these ubiquitous toxics are harming Vermont's streams, rivers, lakes, and ponds, and the threat posed by these chemicals must be addressed."
Experts are available for further comment.
###