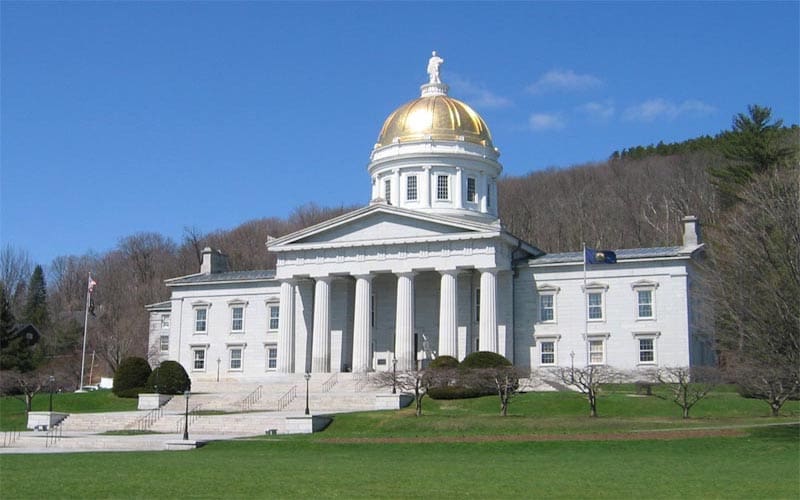 March 14, 2019 (MONTPELIER, VT) – Conservation Law Foundation (CLF), Vermont Natural Resources Council, and Vermont Conservation Voters released the following statement today after the Vermont Senate unanimously passed legislation to establish a drinking water standard for five toxic Per- and Polyfluoroalkyl Substances (PFAS). The legislation requires comprehensive testing for PFAS at public water systems, includes a process to evaluate regulation of PFAS as a class or subclasses, and provides the Agency of Natural Resources with additional tools to protect Vermonters from emerging contaminants. The bill now moves to the House for consideration.
"With the federal government dragging its feet, it's up to Vermont to take action to protect communities from toxic PFAS chemicals," said Jen Duggan, Vice President and Director of CLF Vermont. "Today, the Senate demonstrated that we are up to the task. This bill is a significant step forward to protect our drinking water from these dangerous forever chemicals."
Called 'forever chemicals' because they never fully break down, PFAS have been widely used in products that many of us rely on every day – nonstick cookware, food wrappers, water-repellent clothing, stain-resistant fabrics and carpets, some cosmetics, some firefighting foams, and products that resist grease, water, and oil. It's estimated that almost every American has one of these toxic compounds in their blood.
PFAS have been linked to a variety of health problems including kidney and testicular cancer; impaired liver, pancreatic and immune system function; thyroid disease; fertility and pregnancy issues; high blood pressure; and growth and learning problems in infants and children.
PFAS have been found in waters throughout Vermont, including in over 400 drinking water wells in Bennington County, in private and public water supplies near the Southern Vermont Airport in Clarendon and in a drinking water supply for Grafton Elementary school.
Jon Groveman, Policy and Water Program Director for the Vermont Natural Resources Council added, "Vermonter have seen first-hand the harm that PFAS chemicals can do. VNRC applauds the Senate for leading the way in ensuring that Vermonters drinking water is safe from dangerous chemicals."
"Vermonters across the state have the right to know if there are toxic PFAS chemicals in their drinking water, and to have access to safe and clean water," said Lauren Hierl, Executive Director of Vermont Conservation Voters.  "This bill takes important steps to gather information on PFAS contamination and better protect Vermonters' health."
CLF, VNRC, Toxics Action Center, Vermont Public Interest Research Group, and Rights & Democracy recently filed a petition in Vermont to protect communities from PFAS in drinking water. In response, ANR committed to setting a drinking water standard for five chemicals.
To read more about CLF's fight to remove PFAS from our water, click here.
CLF experts are available for further comment.
###