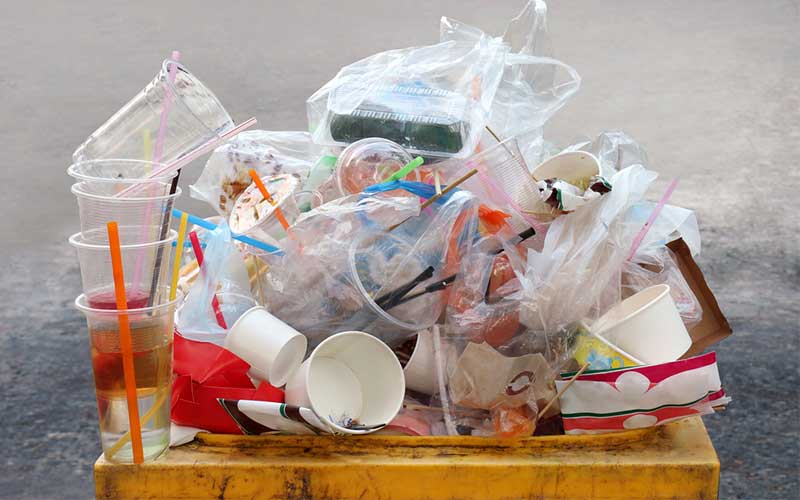 In New Bedford, Massachusetts, more than a third of residents speak a language other than English at home. So, when Parallel Products proposed in 2019 to expand a waste management facility on the northern edge of the city, many residents never got the news.  
They hadn't heard that the facility at the New Bedford Business Park would process more than 1,500 tons of waste each day. They hadn't heard about the expected noises and pollution from trash trucks, or the garbage stench and toxic emissions that the proposed expanded facility would bring. They also never got word about how close the facility would be to vegetated wetlands. Or its impact on low-income communities and neighborhoods where many families don't speak much English. 
Why were they left in the dark? Because nearly all the materials and hearings announcing and discussing the project have been written and conducted in English. It's an oversight that leaves a significant slice of the city completely out of the loop when it comes to a project that may dramatically alter their lives.  
CLF and our partners are working to ensure that all New Bedford residents – regardless of the language they speak – have their concerns heard in the public vetting process for this proposed polluting facility. 
What's the Problem?
Parallel Products wants to expand its current recycling facility into a trash transfer station. The new project would accept waste from across the state. After sorting and removing just a small amount of glass for recycling, they would ship the rest out of state for landfilling and incineration. That spells bad news for the New Bedford residents for more than one reason. 
First, there would be hundreds of massive trucks that would travel through New Bedford neighborhoods carrying thousands of tons of solid waste. Those trucks spew air and noise pollution. Then, once those trucks dump their toxic cargo at Parallel Products, the waste must wait to be sorted. That's when it releases odors and toxic pollutants into the community. After facility workers have sorted through the trash, the remaining waste will be shipped by truck or rail to be buried or burned out of state.
Ultimately, the noise, air pollution, and water contamination impact the ability of New Bedford residents to live with good health and dignity.
During the process of seeking permits for its proposed expansion, the company has failed to provide adequate interpretation services at public meetings and translate key public documents. Those include reports on the project's impact on traffic, plans to discard an additional 113,750 gallons of wastewater daily to the local treatment plant, and tentative strategies to lessen the harm of over 10,000 tons of toxic emissions the larger facility will create.  
Many people who speak limited English live in the neighborhoods near the facility (20% of New Bedford residents are foreign-born). The company's failure has effectively silenced people who don't read or speak English. That's unlawful. No one should be required to speak English to have a voice in their community. But Massachusetts state officials in charge of reviewing the project have allowed the company to proceed to the permitting phase of the process. Meanwhile, the company continued to provide written materials only in English and lacked interpretation for those with limited-English proficiency. 
What's at Stake?
Pollution and other environmental issues already overburden low-income neighborhoods, communities of color, and immigrant populations. In New Bedford, for example, residents experience significantly higher rates of asthma hospitalizations, cancer, pulmonary disease, and heart attacks when compared to the rest of the state.
That's a travesty.
We must act to prevent our most vulnerable communities from having even more toxic air emissions and water contamination forced on them. Doing so means ensuring that everyone has access to resources like interpretation and translation services. Otherwise, community members risk being left out of critical discussions that will shape the future of their neighborhoods. We cannot allow their concerns and opinions to get lost.
What's the Solution?
Everyone deserves a say in what happens in their backyards, no matter what language they speak.
CLF and our partner, South Coast Neighbors United, filed a discrimination complaint with the EPA against state officials. We are asking this federal agency to step in and force the state to do the right thing by starting this process over.
State officials must ensure that the public has opportunities to comment on projects that will impact their environment. That includes providing adequate translation of important documents and quality interpretation services during future public hearings about the proposal. And documents should be written in plain language.
On top of this, these services must be done right. Interpretation should be accurate and happen in real time. Translation of documents should be high quality and done in a timely manner. And these services must be provided both ways – not only from English to the other languages. That is the only way to ensure that community members can understand the issues and feel confident that they can express their concerns and have them addressed.
Massachusetts officials can't allow this polluting project to move forward without fixing this broken process and responding to resident concerns.
Want to Help?
Expanding this type of polluting facility will not help solve our waste crisis. It will only harm the health of our communities and the environment. We deserve solutions that help reduce waste, in the first place, so that no one's backyard ends up becoming a dumping ground – or a stop on its way to one. That's why CLF will continue advocating for the New Bedford community. 
With your help, we can ensure the concerns of all residents in New Bedford receive the attention they deserve. After all, a solution doesn't work unless it works and involves everyone in the room – especially those with different voices. Stay tuned for future opportunities to participate in upcoming comment periods to say no to Parallel Products.