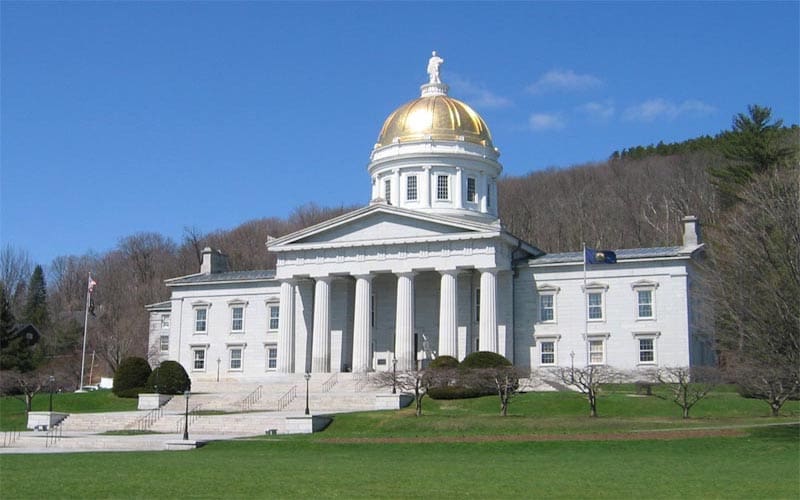 May 4, 2021 (MONTPELIER, VT) – Today, Vermont's House of Representatives gave unanimous initial approval to a bill that would restrict the sale of consumer products that contain toxic chemicals known as PFAS. After final approval, the bill will head back to the Senate, where they will consider the House amendments. The Senate unanimously approved an earlier version of this bill. Conservation Law Foundation (CLF), Vermont Conservation Voters, and Vermont Public Interest Research Group released the following statements in response.
"Toxic forever chemicals have no place in our homes," said Jen Duggan, Vice President and Director of CLF Vermont. "PFAS wreak havoc on our health and it's time companies stop putting them in products we use every day. This bill is an important step forward to protect firefighters and communities, and remove these 'forever chemicals' from some of the most dangerous products on the market." 
PFAS chemicals are linked to harmful health impacts including high blood pressure, thyroid disease, kidney, and testicular cancers, and suppressed immune system function. To make matters worse, PFAS contamination might worsen the impacts of Covid-19, according to recent scientific studies. Harm to the immune system due to PFAS exposure has broad-ranging effects, from reduced ability to fight off viral infections to reduced responsiveness to vaccines.
"PFAS are particularly scary because they bioaccumulate in our bodies, so every exposure pathway matters," said Marcie Gallagher, Environmental Associate at the Vermont Public Interest Research Group. "The only way to protect public health from these 'forever chemicals' is to cut down on exposure as much as possible."
Despite the harm they cause, PFAS chemicals continue to be used in a variety of products imported into Vermont, exposing the people who use those products. PFAS chemicals present further threats when those items are disposed of and chemicals leach into our water. The legislation would ban the sale of common items containing PFAS — per- and poly-fluoroalkyl substances — including firefighting foam, food packaging, ski wax, and rugs and carpets.
Lauren Hierl, Executive Director of Vermont Conservation Voters added, "We are dealing with a global PFAS contamination crisis. We appreciate the Vermont House's strong support for legislation to start turning off the tap of bringing more of these dangerous "forever chemicals" into our state, where they can harm our health and contaminate our environment for generations to come."
In addition to environmental groups, S.20 is supported by Vermont firefighters, educators, public health experts, children's advocates, and businesses. See this sign-on letter for more information about the bill, and a list of local leaders who support its enactment.
Experts are available for further comment.
###